(Testimonials / About)

"I have never been more impressed with a retail company as I am with Music Infusion. The Owner, Renée Duarte Kwiecinski, embodies honesty, integrity, and kindness. All those qualities were apparent as she helped me determine exactly what instrument my son needed. She has been a music teacher and performer for several years – and prides herself in selling only quality merchandise, so I knew I was in good hands."
Kirsten L. Stein, Ed.D. | School Executive
---

"I wanted to say THANK YOU for your constant, awesome service over the past years! I've placed several orders from you for both large and small items - and you've always been very helpful and supportive!"
Kelly Herrera | Charter School Teacher Facilitator
---

"Music Infusion has been a vendor for our college. I completely trust the expertise and professionalism represented by the Owner, Renée Duarte Kwiecinski. She is a person of high character and values - with a commitment to excellence and timeliness. I highly recommend Renée and her company, Music Infusion!"
 Jann Mathies | Chancellor's Executive Secretary
---
"Renée Duarte Kwiecinski and her company, Music Infusion, have provided sound and projection equipment to both my church and business for several years. She has always sold us the best possible products for any given situation. I appreciate the friendly, knowledgeable, and thorough service!"

David L. McKay | Information Technology Professional & Church Sound Tech
---

"Renée Duarte Kwiecinski is a business owner that exhibits honesty, integrity, and going the extra mile for each customer. She knows and understands her products and is able to give extra words of advice based on her experience as an instructor and performer. Music Infusion is your Go-To company of choice!"
Neva Defibaugh | Nominated for Music & Sound Retailer Sales Rep of the Year
---
Meet Renee Duarte Kwiecinski, Owner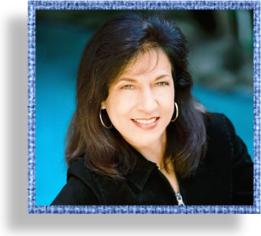 ---
WELCOME TO MUSIC INFUSION!
Since 2005, Music Infusion has served Individuals & Organizations across the entire contiguous USA.  Thank you for your interest in our company!
---
THE IMPORTANCE OF MUSIC
Although there are benefits from learning music at any age, starting your child out early is a HUGE PLUS! For example, I started music lessons when I was only 5 years old - a GREAT age to start learning! (See the "PROVEN FACTS" and Video at the bottom of our Home page for more information.)
PRACTICING PREPARED THE WAY
As time went on, all the practicing paid off as I started performing publicly at school assemblies, music and theater productions, graduation ceremonies, churches, conference centers, third-world outreaches, and on International tours.
THE BROADER BENEFITS OF MUSIC
As I think back, I can't imagine what my life would have been like without music. Music opened up many opportunities for me, not only for creative expression - but to be able to grow in the social graces. Singing and playing an instrument in public settings helped me to overcome shyness and gave me the confidence to interact with all kinds of people, from the very poor and needy - to Government dignitaries.

Music was more than just something "fun" to do - it helped to shape my life in many positive ways.
MUSIC INFUSION'S GREATER PURPOSE
At MUSIC INFUSION, we are not just here to sell you instruments, instructional materials, sound equipment, and more. We are here to encourage you with music-related tools and inspiration through our "Tips & Resources" page. (Link in the footer of our website.)

The GREATER PURPOSE in all this, is to help you see that singing &/or playing an instrument is a WONDERFUL way to grow as a person through the "life experiences" that music provides!

THE MUSIC INFUSION NAME
What's in a name? When a person says your name, it also carries with it a representation of who you are as a person.

It has always brought me great joy and fulfillment to be able to see and draw-out a person's potential and to encourage/inspire them forward in their giftings. That's part of who I am - and it also fits in beautifully with our company name, MUSIC INFUSION:

"INFUSION" (DEFINITION)
> To pour into,
> To instill principles or qualities,
> To inspire - as if to "breathe life" into a person, idea, or goal.
THIS is what it's about for me as I teach, perform, sell, and encourage - and it will continue to be the foundational thread for MUSIC INFUSION'S greater purpose.
---
Our Core Values
As you are probably well-aware, not all companies are ethical in the way they do business. It's important that you FEEL GOOD about the company you choose for a Music & Pro Audio Supplier for your school, church, business, or for you personally. We are confident that MUSIC INFUSION is the RIGHT choice for representing these CORE VALUES:
---
HONESTY
Sadly to say, the lack of honesty seems to be more and more common place in today's society. This breakdown of trust can ruin relationships, business associations, and reputations. But, to find a genuinely honest person or company is truly refreshing!

When you do business with MUSIC INFUSION, you will find HONESTY.

---
INTEGRITY
When a company has integrity, that means they are people of their word - who have HIGH ethical standards. Know this: We'll ask just the right questions to help you with your product quest, point you to the items that BEST suit your needs and budget - and we'll NEVER sell you anything you don't need!
When you do business with MUSIC INFUSION, you will find INTEGRITY.
---
KINDNESS
Kindness should be more about caring for others vs. focusing on ourselves. To ignore the thoughts and feelings of others - sadly forces kindness into the background. Kindness should always be a priority in a company's interactions with others.
When you do business with MUSIC INFUSION, you will find KINDNESS.
---
THANK YOU for visiting MUSIC INFUSION and getting to know me and our company a little better!
I look forward to serving you soon!
Renée Duarte Kwiecinski