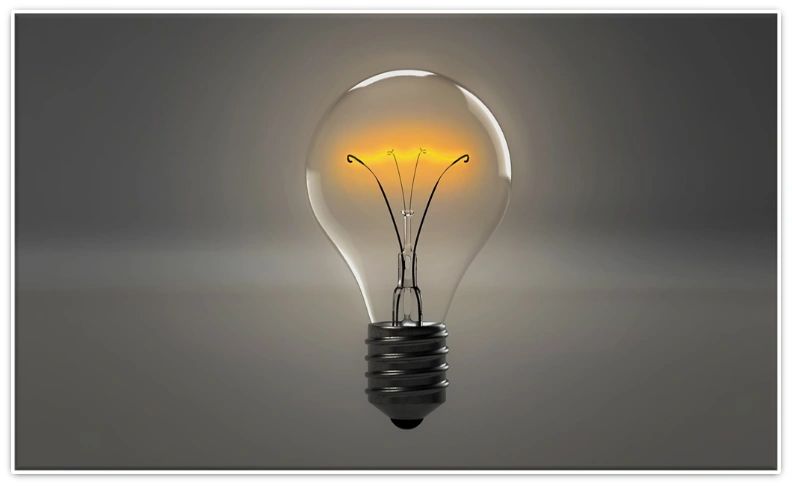 ---
"HOW TO INTRODUCE YOUR CHILD TO THE GIFT OF MUSIC" (By Renée Duarte Kwiecinski / Music Infusion Owner)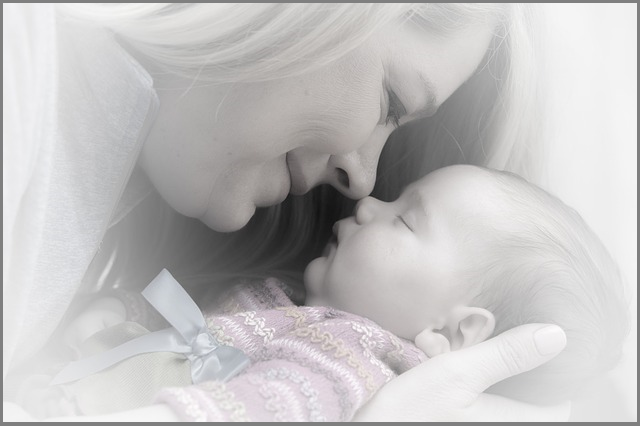 How do we introduce our child to music other than just putting on a radio station in the background. Here is a progression of valuable ideas to consider as they grow:
Sing To Your Child
One of the most re-assuring things an infant or young child can experience is to be held in their parent's arms as a song is hummed or sung to them (whether it be a familiar nursery rhyme or something spontaneous from your heart). You might say "I can't sing" or "I don't have a voice". But, if your child can sense your love through your song for them, it can bring an undeniable connection that yields all kinds of positive benefits - like peace, comfort, security, and more!
Provide Private Instruction for Them or Enroll Them in a Band, Orchestra, or Choir in School
Providing private one-on-one instruction by a qualified, caring music teacher is one of the most valuable gifts you can give your child. Once they reach a particular stage of learning, they can then audition for a music team. Or, you can encourage them to join a choir, band, or orchestra. Here is where they'll learn to work as a "team" with other musicians or vocalists, they'll find friends with a common, constructive form of expression, and they'll soon become comfortable performing in front of others.
You have the ability to bless your child and encourage their creative expression. Give them THE GIFT OF MUSIC – and discover how you have, in reality, given them a wonderful tool for life!
---
PROVEN FACTS HOW PLAYING AN INSTRUMENT BENEFITS THE BRAIN
Reports have shown for many years that playing an instrument can benefit the brain in several ways.
For more details, please view this great Ted-Ed video BELOW:
Consider the possibilities of investing in your child's future in this way by providing a musical instrument for them to learn and enjoy!
MUSIC INFUSION will be HONORED to help you determine which instrument would be best for your child.
Call us Toll-Free 800-507-0387 at your earliest convenience, so we can get to know a little more about your child and his or hers interests.
We are here to serve you!

---
"HOW TO CHOOSE A MUSICAL INSTRUMENT" (By Renée Duarte Kwiecinski / Music Infusion Owner)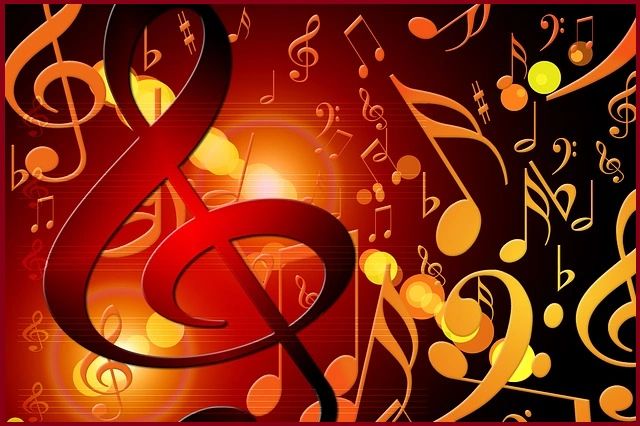 Whether you are a young child, an older adult preparing to retire, or anywhere in between - playing a musical instrument can not only bring increased cognitive ability, but be a wonderful outlet for fun and relaxation.

Some questions to help you choose are . . .
"What are some of the Most Popular Musical Instruments?

       > Pianos (Keyboards)
       > Guitars 
       > Drum Sets
       > Ukuleles
       > Violins
"How Will You Use Your Instrument?"
Ask yourself: "Am I just just playing for my own enjoyment?" "Would I eventually like to play in public as a soloist, in a group, or in a community band or orchestra?"(Answering these questions will help to narrow down some of your instrument choices.)

"Are There Various Sizes of Instruments Available?" - YES!

       > Keyboards: The most popular sizes are 61-Key, 76-Key, and the Full-Size 88-Key.
       > Guitars: The most popular sizes are 1/2, 3/4, and Full-Size. (See the Sizing Chart Below.)
       > Drum Sets: Junior-Size Drum Sets (for age 3 to 7) and Full-Size (for age 8 and above). 
       > Ukuleles: The most popular sizes are Soprano, Concert, Tenor, & Baritone. (See the Sizing Chart Below.)
       > Violins: The most popular sizes are 1/4, 1/2, 3/4, and 4/4. (See the Sizing Chart Below.)

As a Music Teacher & Performing Artist, I'd be honored to help you determine a rewarding choice.
---
INSTRUMENT SIZING CHARTS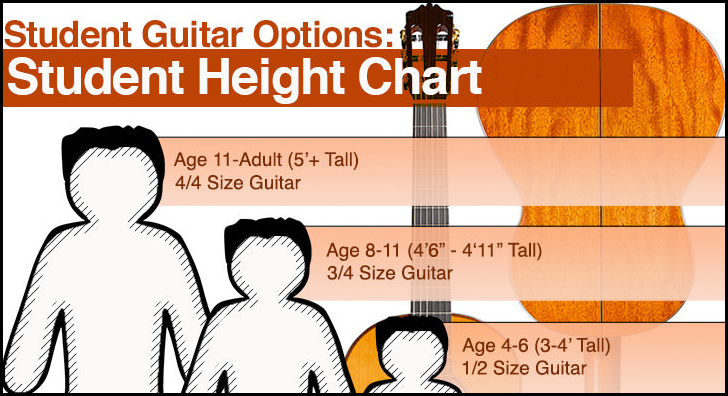 ---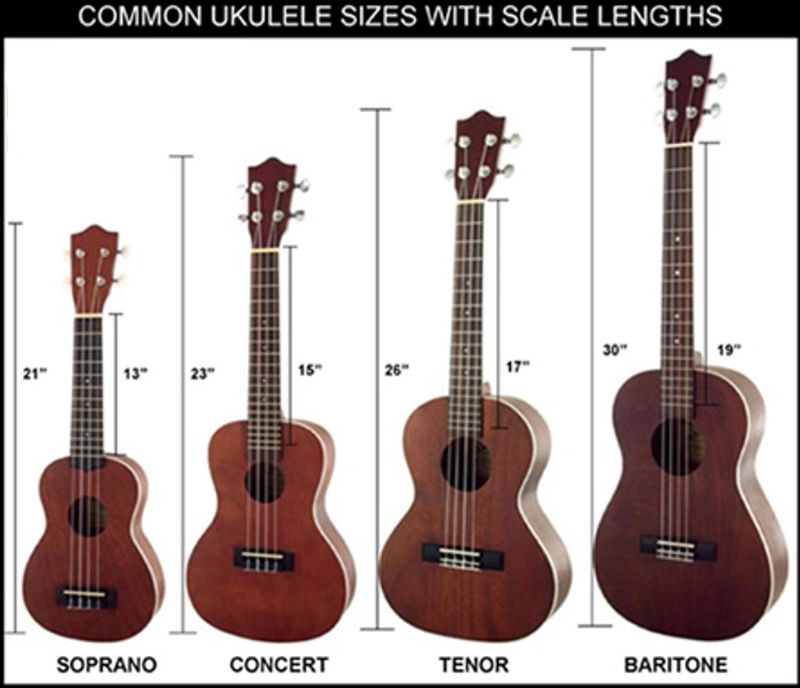 ---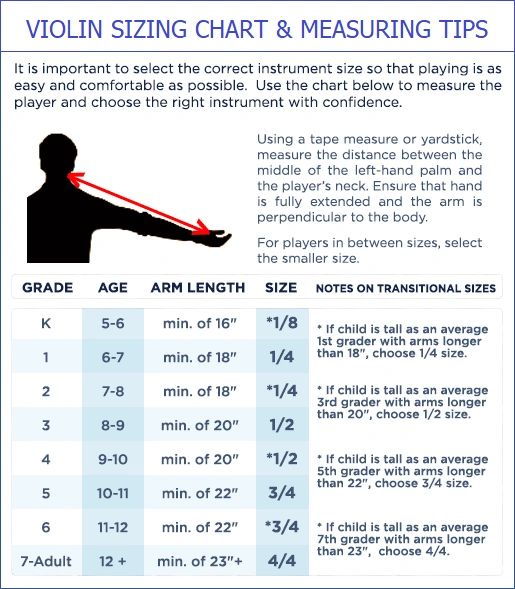 (Music Infusion always recommends confirming with a violin instructor regarding the best size for you.)
---

(Music Infusion always recommends confirming with a cello instructor regarding the best size for you.)
"ENCOURAGEMENT" (By Renée Duarte Kwiecinski / Music Infusion Owner)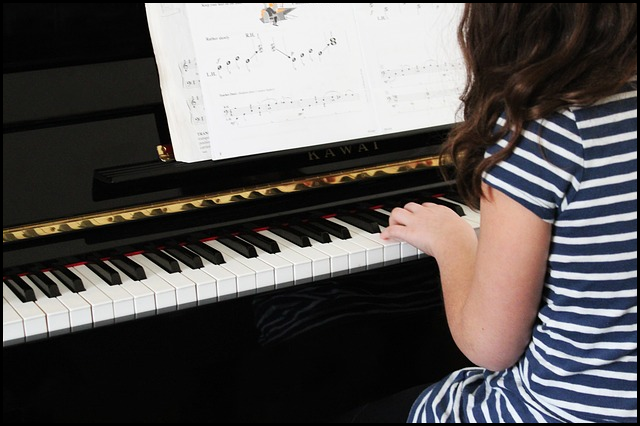 Encouragement Goes a Long Way
Having been a music teacher, I can tell you the BEST thing anyone can do to help their child look forward to practicing is to be very generous with your sincere, heart-felt encouragement.

Acknowledging Their Effort
Every child likes to be acknowledged - not just when they've reached perfection, but when they've made an effort to accomplish something, however great or small.
You Can Leave a Lasting Positive Impression
Most of us adults can remember at least one "out-of-the-ordinary" teacher as we were growing up who made a special impression on us by the WAY they encouraged us. We can make that same kind of impression on our own children by being creative with our encouragement toward practice.

Ways to Encourage
Instead of saying "OK, it's 4 o'clock - time to do your practicing", try a variety of the following:
"

I'm so proud of you with your music!"

"I've been noticing how you've been progressing with your music." 

"You're practicing time is really paying off!"

"I look forward to what you'll be practicing today!"
A sincere word of encouragement can make a positive impact for years to come!
---
PERFORMANCE SKILLS

"STAGE PRESENCE & THE POWER OF CONNECTION" (By Renée Duarte Kwiecinski / Music Infusion Owner)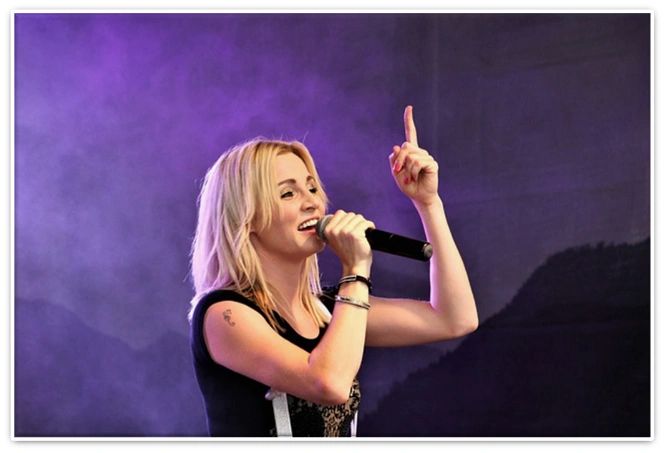 I've ALWAYS enjoyed AND celebrated singers, musicians, & stage actors who truly understand the "essence" of LIVE performance. We ALL remember the feeling as we've been touched by those special people who know how to connect with our hearts!
The Power of "Presence"

As a young child, I remember going with my family to see a performance of a very famous singer and dancer. Even though there were several hundred people in the dinner/theatre, I felt like this person was singing directly to me! I FELT their "Presence" - despite our table being several yards away. They were not in their own little world with their eyes closed all the time. Rather, they took the time to LOOK my way and convey something from their heart and soul to mine.
The "Eyes" Have It

Guillaume de Sallusie, a 16th Century Poet, once said: "The eyes are the window to the soul." So, as a performer, if you cannot convey and "captivate" with your eyes - or at least via the passion of your performance, you have not begun to touch the deeper places of your audience - no matter how "note-for-note perfect" the performance might be!
Accuracy Plus Inspiration Brings Life

As a performance judge of aspiring young singers and instrumentalists, not only am I concerned with the accuracy of their piece - but, I am even more concerned with the "feeling" conveyed in the process. To take any song to the next level, a performer must realize that every composer had something in their heart "inspiring" them to write. In fact, the word "inspire" means "to breathe into". So, a well-rounded performer will also know how to "breathe life" into a song.
Understanding Intent and Conveying Emotion

THIS is what brings PRESENCE to the stage! Don't just sing the words - but convey their INTENT. Don't just play a tune - FEEL the emotion of the voicing (the rise and fall and heart of the song). Even a song without words - if you play it well - and are "tuned-in" to its movement, you can actually tell a story through it - perhaps even the composer's story!
The Benefit of Having Stage Presence

Having STAGE PRESENCE is what will set you apart from the average performer. Tune into the intent and movement of a piece - have passion for what you do - and do not be afraid to connect with people with your eyes - and you'll be MILES AHEAD in touching your audience with your song!
---
"KEYS FOR SINGING GROUPS" (By Renée Duarte Kwiecinski / Music Infusion Owner)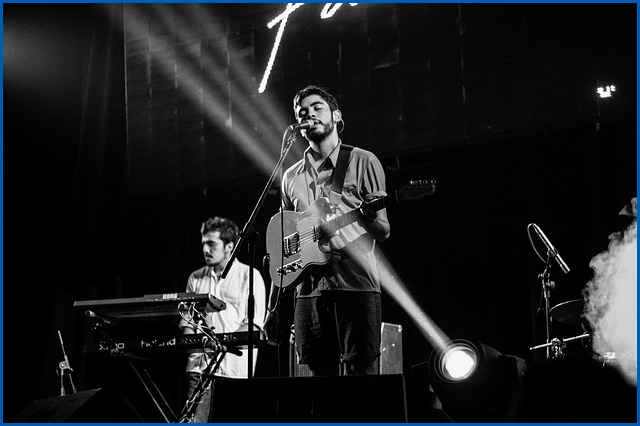 Choosing the Right Key is Vitally Important

If you've ever been a part of a singing group, you know that choosing the right key to sing the song is vitally important. My suggestion is that you put the song in a key that is best suited for the person LEADING the song so that he or she can comfortably "sing out & lead".

Using Vocal Harmony to Compliment Other Vocal Ranges 

If the other "back-up" vocalists are having a hard time singing in the same key as the lead, the director of the group should suggest certain harmonies that would complement their vocal range. OR, on certain more difficult songs, you can just have them sing on the chorus or bridge.

AS AN EXAMPLE:  If you watch other "back-up singers" on TV or in concert, they are never "copy-catting" the lead. They come in and out of the song - sometimes singing in unison - sometimes harmonizing, but ALWAYS complimenting the lead singer.

Finding What Works Best for Your Vocalists

Mix it up a little - don't be afraid to try different things.  You'll learn after awhile what works best for your particular group's strengths & weaknesses.
---
"HOW TO" TIPS
HOW TO TIGHTEN VIOLIN BOW HAIR:
(EXTRA TIP: Loosen the hair on your bow before putting it back in your case.)
---
HOW TO ROSIN YOUR VIOLIN BOW FOR THE FIRST TIME:
---
HOW TO PROPERLY ROLL CABLES (Keeps cables from tangling. Quick & easy setup!)
---
GET ALL THE LATEST SALES & NEWS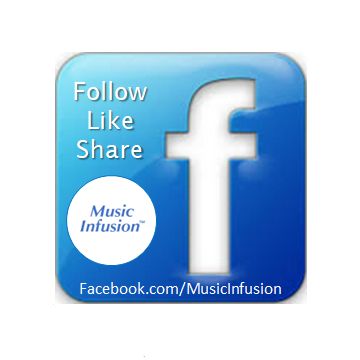 ---