AUDIO A-05: Fishman SA330x Performance Audio System (Item #PRO-AMP-SL2)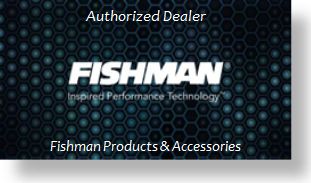 FISHMAN IS KNOWN WORLDWIDE FOR THEIR OUTSTANDING PRODUCTS!
Fishman's ongoing commitment to professional sound and quality has helped their company grow to become an industry leader in amplification, effects, and pickups for acoustic and electric instruments, MIDI control, and other product categories.
"You have my promise that Fishman will always endeavor to be the best at what we do, but most importantly… to make you sound your absolute best. Thanks to all of you who have chosen Fishman!"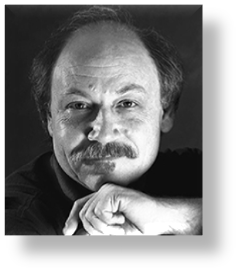 Larry Fishman, Founder & President
---
The SA330x is the go-to portable PA/amplifier for voice, playback and amplified acoustic instruments.
Unlike many other similar-looking systems, the SA330x is built around a uniquely configured 2-way speaker system that delivers all the sweetness and definition of a great studio monitor. Ruggedly built and with plenty of power, the SA330x is the perfect solution for amazing sound in small and medium-sized venues.
Tuned beautifully for voice and acoustic instruments, the new SA330x, alone or as part of an expanded system, allows anyone looking to fill a small to medium sized room, corporate display, club or similar sized venue with great, Fishman-quality sound.
Whether you're using your SA330x for speech, performance or playback, a full complement of inputs and outputs makes set-up a breeze.
The SA330x features a uniquely configured 2-way speaker system that delivers all the sweetness and definition of a great studio monitor. The "Modified Line Array" fills the room with sound that can be heard clean and clear in the back row, without "blowing away" your audience in the front.
---
Introducing the Fishman SA Product Line
---
In-Depth Demo with Fishman Product Manager, Joe Barbieri

---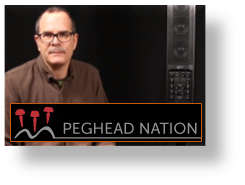 Teja Gerken of Peghead Nation offers an Excellent Review HERE.

---
SA330x FEATURES:
POWER: 330 Watts – More than enough power for small and medium sized venues.
DRIVERS: Six 4" mid-woofers, patented dual gap, high excursion design, neodymium magnets. One 1" neodymium soft dome tweeter with Level control.
DRIVER CONFIGURATION: Modified Line Array; Ultra-wide horizontal dispersion and deeper sound penetration without "blowing away" the front row.
EXPANDABILITY: Channel expandability is available via accessory port – Provides one-cable audio and power for the SA Expand.
AUDIO SOURCES: Full-range audio source handling via 2 TRS Aux inputs, 1/4″ (guitar cable) and 3.5mm (stereo audio aux cable).
SUBWOOFER OUTPUT: Dedicated output optimizes system voicing.
MODERN INDUSTRIAL DESIGN: Strong, lightweight, good looking and easy to set up. Appropriate for all kinds of situations.
INCLUDES: Padded carry sleeve.
DIMENSIONS: 41.4" H x 5.5" W x 6.7" D
WEIGHT: SA330x = 19.8 lbs, Stand = 6.7 lbs, Carry Bag = 1 lb, All Together = 27.5 lbs.
---
OPTIONAL ACCESSORIES:
---

MUSIC INFUSION has access to the entire Fishman product line.
Visit Fishman.com - then contact us HERE for a Specialized Quote.
---


Since 2005, Music Infusion customers know they can trust the QUALITY & VALUE of the hundreds of Music & Pro Audio items available for purchase on our website.

We ALSO offer access to 700+ BRANDS representing an ADDITIONAL 300,000+ Music & Pro Audio Products!

See a sampling of the "Music & Pro Audio Brands" and submit any special requests HERE - and we'll be honored to do all the HUNTING & DEAL-MAKING for you!

Many prices BELOW what you'll see on other "big box" store websites!
THANK YOU FOR CHOOSING MUSIC INFUSION!
"A Place of Honesty, Integrity, and Kindness."