AUDIO A-06: Fishman SA Expand Channel Expander-Mixer with Mount Kit (Item #PRO-MIX-100)

FISHMAN IS KNOWN WORLDWIDE FOR THEIR OUTSTANDING PRODUCTS!
Fishman's ongoing commitment to professional sound and quality has helped their company grow to become an industry leader in amplification, effects, and pickups for acoustic and electric instruments, MIDI control, and other product categories.
"You have my promise that Fishman will always endeavor to be the best at what we do, but most importantly… to make you sound your absolute best. Thanks to all of you who have chosen Fishman!"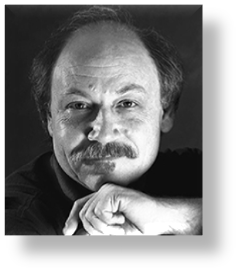 Larry Fishman, Founder & President
---
The SA Expand is a full-featured expander/mixer featuring four channels of Fishman preamplifiers, each with 3-bands of EQ and phase control for pro-quality mixing versatility.
The SA Expand 4-channel expander/mixer allows musicians, presenters and AV professionals to easily and affordably add up to four additional microphones, instruments or program sources to their SA Performance Audio System. Phantom powered, when connected to the SA330x, the SA Expand requires no additional power supplies or adaptors to set up… or lose!
Convenient wired-remote access to the SA330x via the Accessory port and four XLR / 1⁄4" inputs. With the SA Expand performers can easily expand their systems to accommodate additional instruments and audio sources as needed.
Comes with a Limited Lifetime Warranty, too!

---
Introducing the Fishman SA Product Line
---
In-Depth Demo with Fishman Product Manager, Joe Barbieri

---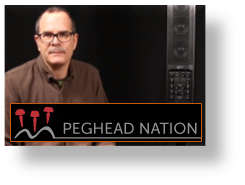 Teja Gerken of Peghead Nation offers an Excellent Review HERE.

---
SA EXPAND FEATURES:
Four channels of Fishman preamplifiers, each with 3‐bands of EQ and phase control for pro-quality mixing versatility
Combo 1/4" / XLR inputs
10dB Input Pad for high-output audio sources
An effects send on each channel to allow the SA Expand to utilize the effect section on the SA330x
Switchable 48V phantom power for condenser microphones
Aux input offers convenient input for set‐break music, backing tracks or other program material (standard 1/8 inch input)
Included 15-foot Cat5-style interconnect cable allows users to easily connect the SA Expand to their SA330x
Includes Stand Mount Kit to conveniently attach the SA Expand to the SA330x tripod, sub-mounted stand or a mic stand
DIMENSIONS: 2.2" H x 10.7" W x 3.4" D
WEIGHT: 1.05 lbs
---

MUSIC INFUSION has access to the entire Fishman product line.
Visit Fishman.com - then contact us HERE for a Specialized Quote.
---
MUSIC INFUSION: "SPECIAL ORDER EXPERTS"
Since 2005, MUSIC INFUSION customers know they can trust the QUALITY & VALUE of the products we choose to feature on our website.

We are also known as "SPECIAL ORDER EXPERTS" with access to 700+ BRANDS representing 300,000+ ADDITIONAL MUSIC & SOUND products.

View a sampling of this list 

HERE. Then, CONTACT US 

with ANY requests. We'll guide you to the BEST products for your need and budget.
THANK YOU FOR CHOOSING MUSIC INFUSION! "A Place of Honesty, Integrity, and Kindness."