AUDIO A-11: Fishman Loudbox Mini 60 Watt Amp with Bluetooth - (Item #PRO-LBT-500)

FISHMAN IS KNOWN WORLDWIDE FOR THEIR OUTSTANDING PRODUCTS!
Fishman's ongoing commitment to professional sound and quality has helped their company grow to become an industry leader in amplification, effects, and pickups for acoustic and electric instruments, MIDI control, and other product categories.
"You have my promise that Fishman will always endeavor to be the best at what we do, but most importantly… to make you sound your absolute best. Thanks to all of you who have chosen Fishman!"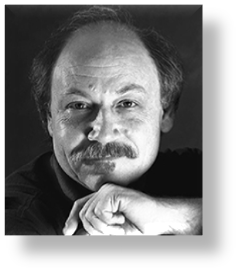 Larry Fishman, Founder & President
---
The Loudbox Mini delivers the tonal quality that has made the Fishman name the standard for great acoustic sound.
The Mini packs 60 watts of clean acoustic power and has two channels featuring Fishman's legendary preamp and tone control designs. The amp also features digital reverb and chorus for the instrument channel and reverb for the microphone channel. The Loudbox Mini sports an MP3 input and balanced XLR D.I. output.
Comes with a Limited Lifetime Warranty, too!

---
DEMO VIDEO:
---
FEATURES & SPECS:
Bluetooth® 4.0 Connectivity
60 Watts with Master Volume
6.5" woofer, 1" soft dome tweeter
10º built-in tilt speaker baffle
108dB SPL @ 1 meter 
Two channels: Instrument & Microphone
Digital Reverb & Chorus
Master Volume
1/4" & 1/8" Auxiliary Input
Balanced XLR D.I. Output
Dimensions: 12"H x 13.7"W x 9.7"D
Weight: 21 lbs
Instrument Channel:
1/4" input for active or passive pickups
Feedback-fighting Phase switch
3-band EQ: low, mid, high tone controls
Reverb level
Dual-function Chorus
Microphone Channel:
XLR input for dynamic microphones
2-band EQ with low and high tone controls
Reverb level
---

MUSIC INFUSION has access to the entire Fishman product line.
Visit Fishman.com - then contact us HERE for a Specialized Quote.
---
MUSIC INFUSION: "SPECIAL ORDER EXPERTS"
Since 2005, MUSIC INFUSION customers know they can trust the QUALITY & VALUE of the products we choose to feature on our website.

We are also known as "SPECIAL ORDER EXPERTS" with access to 700+ BRANDS representing 300,000+ ADDITIONAL MUSIC & SOUND products.

View a sampling of this list 

HERE. Then, CONTACT US 

with ANY requests. We'll guide you to the BEST products for your need and budget.
THANK YOU FOR CHOOSING MUSIC INFUSION! "A Place of Honesty, Integrity, and Kindness."