AUDIO A-19: Sennheiser e 935 Live Vocal Microphone - Fully Professional (Item #E 935)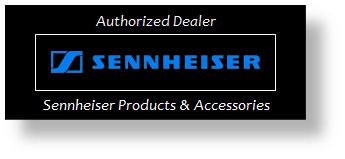 Sennheiser Evolution Series Microphones
What all of the microphones in this series have in common is impressive sound, a clear focus on the job at hand and extreme ruggedness. All have been created in the best tradition of German engineering and are the result of the dedication of our engineers, of countless tests, and of the most meticulous manufacturing processes.
Every detail counts for perfect live sound with the Sennheiser 900 Series microphones. Conceived of as a harmonically calibrated family, these high-end microphones combine demanding sound with unmatched reliability. Uncompromising stage equipment for uncompromising professionals.
The Sennheiser e 935 is a dynamic cardioid vocal microphone offering a smooth, natural sound. Fast transient response ensures no details are missed. Low handling noise. 100% metal casing for tough on-stage use. It is specially designed to perform under pressure while cutting through the mix with its high output. 
Made for the working musician. Excellent sound results guaranteed, day to day, 365 days a year.
Industry Leading 10 Year Warranty!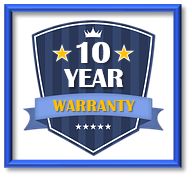 ---
DEMO VIDEO
---
FEATURES & SPECS

Dynamic cardioid vocal microphone
Made in Germany
Metal construction: Rugged and reliable
Shock-mounted capsule: Low sensitivity to impact and handling noise
Cardioid pickup pattern: Insulation from other on-stage signals
Hum compensating coil: Reduces electrical interference
Neodymium ferrous magnet with boron: Keeps microphone stable regardless of climate
Min. terminating impedance: 1000 Ω
Nominal impedance: 350 Ω
Connector: XLR-3
Sensitivity in free field, no load (1kHz): 2,8mV/Pa = -51dB (0 dB = 1V/Pa) = -71 dB (0 dB = 1V/ubar)
Frequency response: 40 - 18000 Hz
Includes microphone clip & zippered pouch
---
MUSIC INFUSION has access to ALL Sennheiser Brand Products! Contact us HERE with ANY special requests!

---
Since 2005, Music Infusion customers know they can trust the QUALITY & VALUE of the hundreds of Music & Pro Audio items available for purchase on our website.

We ALSO offer "Special Order Savings" via our access to 700+ BRANDS representing an ADDITIONAL 300,000+ products!



Become a "Music Infusion Perks Club Member" and we'll do the HUNTING & DEAL-MAKING FOR YOU via our Special Order Savings Service. Get Exclusive Sales, too!
THANK YOU FOR CHOOSING MUSIC INFUSION!
"A Place of Honesty, Integrity, and Kindness."