AUDIO A-27: Sennheiser Evolution EW-D ME2-835-S Digital Wireless Vocal Combo Set (Item #EW-D ME2/835-S)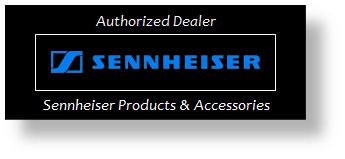 SENNHEISER EVOLUTION WIRELESS DIGITAL raises the bar by providing the highest dynamic range of any wireless system currently on the market, utilizing advanced features that simplify your setup and guarantee the most reliable connection.
The Sennheiser EW-D ME2/835-S Digital Wireless Vocal Combo Set offers a versatile and feature-rich digital wireless system for those who sing or speak that allows for seamless product pairing and management via the EW-D Smart Assist App. Receive state-of-the-art live sound featuring Sennheiser's renowned e 835 capsule on a rugged and lightweight handheld transmitter with integrated mute switch and a clip-on ME-2 omni-directional condenser lavalier microphone.

SIGNAL SIMPLICITY
Simply and automatically secure the most reliable signal in a matter of seconds! Scalable up 90 channels, thanks to 56 MHz of tuning bandwidth, it's easy to see why this wireless system is in a class of its own!

---
SENNHEISER EW-D INTRODUCTION & UNBOXING DEMO VIDEO:

VIEW COMPLETE TUTORIAL PLAYLIST FOR THIS SYSTEM HERE:

https://www.youtube.com/playlist?list=PLPv-clLIf8-r9rwBO7zvuVxS5cV-pzXkH

---
KEY FEATURES

Digital transmission operating in the UHF spectrum greatly enhances range, reliability and scalability.
Smart Assist App connects via Bluetooth Low Energy for a streamlined setup and operation at a distance.
Auto scan creates reliable connections with minimal time and effort.
134 dB audio input dynamic range eliminates need for sensitivity adjustments and preserves every detail.
Elimination of intermodulation enables channels to be placed in an equidistant tuning grid 600 kHz apart.
56 MHz of tuning bandwidth and equidistant spacing enables up to 90 channels.
2,240 selectable frequencies allow for fine tuning.
Lithium-Ion battery pack (sold separately) delivers up to 12 hours of operation (up to 8 hours of operation with 2x provided AA batteries).
Sennheiser 2-Year Warranty.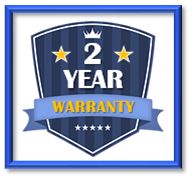 ---
COMPLETE SPECIFICATIONS HERE.

---
WHAT'S IN THE BOX
EW-D EM Rack Receiver
EW-D SKM-S Handheld Transmitter
MMD 835 Microphone Module
MZQ 1 Microphone Clamp
ME 2 Clip-On Omni-Directional Condenser Lavalier Microphone
EW-D SK Bodypack Transmitter with Robust Metal Housing

2 Rod Antennas
Power supply with country adapters

Rackmount Set

4 Rubber Fee
2 AA Batteries

Manufacturer Declaration Sheet
Quick guide
Safety guide
---
Rechargeable Batteries Bundle (Sold Separately)
STOP THROWING AWAY MONEY ON DISPOSABLE BATTERIES! Get our convenient bundle which includes:
2 fast-charging, long-lasting Sennheiser Rechargeable Battery Packs (BA 70)

Sennheiser Charger (L 70 USB)

Sennheiser Power Supply (NT 5-20 UCW)

(Buy via our Pro Audio Accessories Section - right after the Sennheiser Digital Wireless listings.)

---
  Get the FREE Sennheiser Smart Assist App

The power of Bluetooth Low Energy puts full control right in the palm of your hand with the Sennheiser Smart Assist app. Take advantage of a remarkably fast automated setup, mobile access to every system setting and the added benefit of remote monitoring, all from the convenience of your Android or iOS device. Save time, save energy and perform with confidence.
Available via the Apple App Store HERE.

Available via the Google Play Store HERE.

---
MUSIC INFUSION has access to ALL Sennheiser brand products! Contact us HERE with ANY special requests!

---


Since 2005, Music Infusion customers know they can trust the QUALITY & VALUE of the hundreds of Music & Pro Audio items available for purchase on our website.

We ALSO offer access to 700+ BRANDS representing an ADDITIONAL 300,000+ Music & Pro Audio Products!

See a sampling of the "Music & Pro Audio Brands" and submit any special requests HERE - and we'll be honored to do all the HUNTING & DEAL-MAKING for you!

Many prices BELOW what you'll see on other "big box" store websites!
THANK YOU FOR CHOOSING MUSIC INFUSION!
"A Place of Honesty, Integrity, and Kindness."