AUDIO AC-06: On-Stage SS7764B Air-Lift Speaker Stand (Item #12042)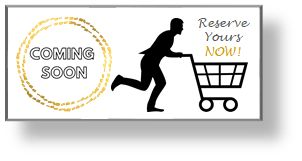 ---

GIVE YOUR BACK SOME WELL-DESERVED ASSISTANCE
The On-Stage SS7764B Air Lift Speaker Stand features an internal Air-Lift center piston that provides 40 lbs. of lift assist to counteract the weight of a speaker. Thanks to this pneumatic assist, your set-up process is now much easier, safer, and faster for one person to lift and lower a mounted speaker cabinet.
Overall stand height is adjustable from 47" to 74", perfect for getting sound above heads and to the back of the room. For stability, the center shaft is marked at the exact position where the tripod leg housing creates the optimal 45 degree angle for the legs. These aluminum legs work with the steel center shaft to blend light weight and strength for a truly portable yet sturdy stand.
FEATURES:
Diameter: 1 3/8"


Height Adj.: 47"-74"

Weight Capacity: 100 lbs

Construction: Aluminum and Steel


Rubber Feet Provide Stability
---
MUSIC INFUSION has access to ALL On-Stage Brand Products! Contact us HERE with ANY special requests!

---
> We post our most popular proven products on our website to help remove the guesswork for you.
> We also have access to 300,000+ more items that we can special order for you via our suppliers.
> See the possibilities via our Brand & Category Sampling page (in the footer of this website).

> Then, Contact Us with any requests & we'll guide you to the BEST products for your need & budget.
THANK YOU FOR CHOOSING MUSIC INFUSION!
"A Place of Honesty, Integrity, and Kindness."