AUDIO EQUIPMENT AC-21: Sennheiser HD 25 PLUS On-Ear DJ Headphones with Extra Cable, Earpads, & Pouch (Item #HD 25 PLUS)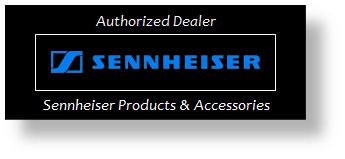 The Sennheiser HD 25 PLUS Headphones are very lightweight and comfortable, even if used for long periods. Considered to be the "Industry Standard" for DJ Headphones, these headphones are often found in DJ Booths, small and large, around the world!
Due to their low weight and the option of one-ear listening, the HD 25 PLUS headphones are indispensable for mobile monitoring. The closed-back HD 25 are purpose-designed, professional monitoring headphones offering high attenuation of background noise.

Capable of handling very high sound pressure levels and of extremely robust construction, these headphones perform exceptionally well in loud environments, e.g. ENG, sound reinforcement, studio monitoring and audio equipment testing. Ideal monitoring headphones for cameramen and DJs, these are a pair of true sound professional's working headphones!
---
KEY FEATURES

High sensitivity due to lightweight aluminum voice coils
Capable of handling very high sound pressure levels
Very lightweight and comfortable, even if used for long periods of time
Tough, detachable, single-sided cable
Rotatable capsule for single-ear listening
Headphones come with coiled cable
Also includes a straight cable, extra pair of earpads, screw-type adapter to 1/4", & pouch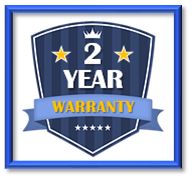 ---
SPECIFICATIONS

---
SENNHEISER HD 25 COMPARISON CHART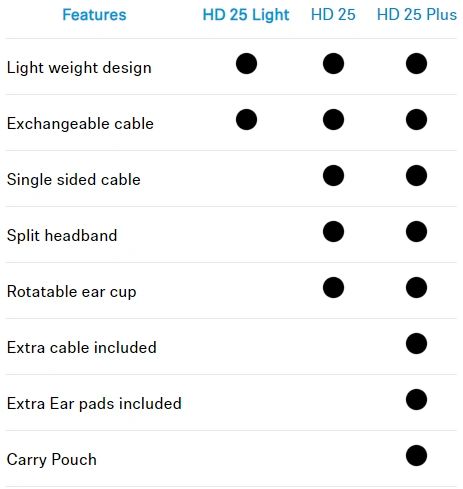 ---
MUSIC INFUSION has access to ALL Sennheiser Brand Products! Contact us HERE with ANY special requests!

---
> We post our most popular proven products on our website to help remove the guesswork for you.
> We also have access to 300,000+ more items that we can special order for you via our suppliers.
> See the possibilities via our Brand & Category Sampling page (in the footer of this website).

> Then, Contact Us with any requests & we'll guide you to the BEST products for your need & budget.
THANK YOU FOR CHOOSING MUSIC INFUSION!
"A Place of Honesty, Integrity, and Kindness."