BRASS & WOODWIND A-02: John Packer JP011CH Flute with Curved & Straight Headjoint Combo Pack (Item #101562)

MUSIC INFUSION chose JOHN PACKER (JP Musical Instruments) over ALL other Brass and Woodwind Instruments – & HERE'S WHY: 
We are extremely satisfied with the company's professionalism, integrity, and over 40 years of musical expertise.
Their quality and value are evident, as each model has been carefully developed by John Packer himself, ensuring only the BEST instruments bear his name.
They offer a WIDE range of instruments for personal, group, and marching band performance.
Popular with professional and amateur musicians alike, JOHN PACKER (JP Musical Instruments) has become a global brand - recognized in 45 countries.
---
The John Packer JP011CH Flute gives players maximum flexibility with the inclusion of both a curved and straight headjoint. Younger players can start with the curved headjoint before easily swapping to the straight version when they are ready. This model is a favorite with parents as the two headjoints increase the instruments longevity before an upgrade is required.

UNIQUE BENEFITS:
The JP011CH shares all the same specifications as the JP011, but also includes an additional curved headjoint enabling younger players to start playing at an earlier age.
The JP011CH has all the features you would expect to find on a good quality student flute. These include an Offset G keywork, which provides a comfortable and ergonomic hand position which can feel more natural for new players.
Other features include a split E mechanism which supports players when playing high E and adds stability to the tone across all registers.
The responsive cut head-joint encourages quicker learning and a more developed sound.
The JP011CH is also slightly lighter in weight when compared to similar student models on the market which can help younger players to hold a good posture for longer periods of time.
---
INCLUDED:

The JP011CH is supplied with a lightweight case with shoulder strap, cleaning rod and gauze cloth.
MUSIC INFUSION also offers FREE SHIPPING on ALL John Packer Musical Instruments!
---
SPECIFICATIONS:

> Material: Silver Plated Nickel Silver Alloy
> Keywork: Closed Hole, Y-Arm
> Toneholes: Extruded
> Offset G: Yes
> Split E: Yes
> Footjoint: C
> Instrument Weight: 1 lb
> Weight with Case: 2 lb 7 oz
---
REVIEW:
"I have been very surprised at the quality, tone and ease of use of these instruments. The children have managed to easily achieve a good tone and the slightly smaller size (only slight) has allowed them to gain a greater gain of control than the more well known brands without the need for a curved head piece. They are also lighter than the Yamaha flutes, which I personally believe aids beginners in achieving the desired posture and positioning necessary for good tone. Very pleased with the tone, as even on the first lesson the children were able to produce pleasing tones for their first attempt which of course has encouraged them to practice and are already making good progress. I think these flutes are as good as any on the market for beginners and feel the children should be able to get to at least grade 4 on these instruments before any upgrade would need to be considered. Thank you very much from the children and myself for making this opportunity possible." (Sonia Fraser, Gateshead Schools Music Service.)
---
WARRANTY
All JP Instruments are covered by a comprehensive 2 year warranty against manufacturing defects. Please note this does not cover aesthetic or finish faults. For full terms & conditions visit the JP Musical Instruments website at www.jpmusicalinstruments.com/warranty
---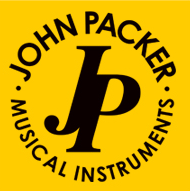 Contact MUSIC INFUSION for ANY John Packer product! JPMusicalInstruments.com

---
PLEASE NOTE: If you have a musical instrument instructor, please check with them on their personal recommendations for any needed Accessories & Instructional Materials. Then, Contact Us HERE so we can put together a quote on any requested items.
---
> We post our most popular proven products on our website to help remove the guesswork for you.
> We also have access to 300,000+ more items that we can special order for you via our suppliers.
> See the possibilities via our Brand & Category Sampling page (in the footer of this website).

> Then, Contact Us with any requests & we'll guide you to the BEST products for your need & budget.
THANK YOU FOR CHOOSING MUSIC INFUSION!
"A Place of Honesty, Integrity, and Kindness."