BRASS & WOODWIND A-11: John Packer JP221 Clarinet Step-Up Model Combo Pack (Item #102502)

MUSIC INFUSION chose JOHN PACKER (JP Musical Instruments) over ALL other Brass and Woodwind Instruments – & HERE'S WHY: 
We are extremely satisfied with the company's professionalism, integrity, and over 40 years of musical expertise.
Their quality and value are evident, as each model has been carefully developed by John Packer himself, ensuring only the BEST instruments bear his name.
They offer a WIDE range of instruments for personal, group, and marching band performance.
Popular with professional and amateur musicians alike, JOHN PACKER (JP Musical Instruments) has become a global brand - recognized in 45 countries.
---
The John Packer JP221 Bb Clarinet is the ideal step-up model for players looking to upgrade from their first instrument. This instrument competes well with more expensive models.

UNIQUE BENEFITS:
The JP221 has many features you would expect to find on a student clarinet.

The clarinet is constructed from a lightweight ABS making it comfortable to hold for students of all ages. Incorporating a ring-less bell which also gives the clarinet a modern look.
The addition of an adjustable thumb rest and sling ring gives players the chance to adjust the instrument easily.
It has strong and reliable keywork with bright silver plating, plus the tone holes are CNC cut providing an accurate tuning scale and focused sound.
---
DEMO VIDEO
---
INCLUDED:

The JP221 is supplied with a JP6121 student mouthpiece, lightweight case, pull-through, ligature & cap set, cork grease and reed. The fabric case features an external pocket for small accessories as well as shoulder and backpack strap fittings. Two straps are supplied with the case giving players choice between backpack and shoulder options.
MUSIC INFUSION also offers FREE SHIPPING on ALL John Packer Musical Instruments!
---
SPECIFICATIONS:

> Material: ABS
> Keywork: Silver Plated
> Mechanism: Full Keywork
> Finish: Black
> Mouthpiece: JP6121
> Key: Bb
> Instrument Weight: 1 lb 9 oz
> Weight with Case: 3 lb 7 oz
---
REVIEW:
"Faced with a limited school budget, I spent a lot of time researching which instruments I should purchase. The John Packer JP221 clarinet met my two most important criteria - it's fairly indestructible and it isn't too expensive. When testing the clarinet, I was impressed by its open, clear tone and how free-blowing it is. It plays comfortably in tune and the sound projects nicely. The John Packer clarinet case has a suitably sized accessory pocket, and straps which mean it can be converted into a backpack. The clarinet itself has an ABS/wood-effect body and silver-plated key work that appears very shiny. The key work is ergonomically designed and fits agreeably under the fingers, which is really important for beginners. The JP221 is also very lightweight which is essential for the younger clarinetist. The thumb rest is adjustable and has a loop that a strap could be attached to. I did find that the thumb rest was very easy to unscrew and this did happen a few times when I was road-testing the clarinet. I think I would have preferred it to be a fixed thumb rest. On the whole, I was impressed with the quality of the instrument and would not hesitate to buy some more for my beginner pupils. The JP221 fulfils ALL the criteria I look for in a beginner instrument and I am confident that it would set a young clarinetist on the path to success." (Bethan Edwards, Secondary School Head of Music.)
---
WARRANTY
All JP Instruments are covered by a comprehensive 2 year warranty against manufacturing defects. Please note this does not cover aesthetic or finish faults. For full terms & conditions visit the JP Musical Instruments website at www.jpmusicalinstruments.com/warranty
---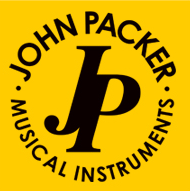 Contact MUSIC INFUSION for ANY John Packer product! JPMusicalInstruments.com

---
PLEASE NOTE: If you have a musical instrument instructor, please check with them on their personal recommendations for any needed Accessories & Instructional Materials. Then, Contact Us HERE so we can put together a quote on any requested items.
---
> We post our most popular proven products on our website to help remove the guesswork for you.
> We also have access to 300,000+ more items that we can special order for you via our suppliers.
> See the possibilities via our Brand & Category Sampling page (in the footer of this website).

> Then, Contact Us with any requests & we'll guide you to the BEST products for your need & budget.
THANK YOU FOR CHOOSING MUSIC INFUSION!
"A Place of Honesty, Integrity, and Kindness."