BRASS & WOODWIND A-22: John Packer JP151S Trumpet - Silver Plated Combo Pack (Item #101875)

MUSIC INFUSION chose JOHN PACKER (JP Musical Instruments) over ALL other Brass and Woodwind Instruments – & HERE'S WHY: 
We are extremely satisfied with the company's professionalism, integrity, and over 40 years of musical expertise.
Their quality and value are evident, as each model has been carefully developed by John Packer himself, ensuring only the BEST instruments bear his name.
They offer a WIDE range of instruments for personal, group, and marching band performance.
Popular with professional and amateur musicians alike, JOHN PACKER (JP Musical Instruments) has become a global brand - recognized in 45 countries.
---
Designed specifically to aid the progress of beginner players, the John Packer JP151S Bb Trumpet aims to provide students with a step-up instrument that will ensure they continue to develop and improve as a player.

UNIQUE BENEFITS:
The JP151S was built with stability and durability in mind, and therefore has a unique 2 stay design to help reduce the chance of structural damage. The monel piston valves provide an upgrade from the entry level JP051S and offer improved playability, with the supportive resistance encouraging the development of a full, warm sound. The JP151S is an excellent step up instrument with a student price tag.

---
INCLUDED:

The JP151S is supplied in a hard case with metal clasps, offering maximum protection for the instrument. Also included is a maintenance guide and a bottle of Ultra Pure valve oil to help you keep your instrument in top playing condition.
MUSIC INFUSION also offers FREE SHIPPING on ALL John Packer Musical Instruments!
---
SPECIFICATIONS:

> Bell Size: Yellow Brass - 4.84"
> Valves: Piston 3
> Bore: Medium-Large 0.459"
> Water Key: Lever 2
> Body: Yellow Brass
> Finish: Silver Plated
> Lyre Box: Yes
> Mouthpiece: JP 5C
> Instrument Weight: 2 lb 7 oz
> Weight with case: 9 lb 3 oz

---
REVIEW:
(See "Unique Benefits" above.)
---
WARRANTY
All JP Instruments are covered by a comprehensive 2 year warranty against manufacturing defects. Please note this does not cover aesthetic or finish faults. For full terms & conditions visit the JP Musical Instruments website at www.jpmusicalinstruments.com/warranty
---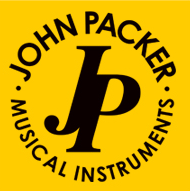 Contact MUSIC INFUSION for ANY John Packer product! JPMusicalInstruments.com

---
PLEASE NOTE: If you have a musical instrument instructor, please check with them on their personal recommendations for any needed Accessories & Instructional Materials. Then, Contact Us HERE so we can put together a quote on any requested items.

---
> We post our most popular proven products on our website to help remove the guesswork for you.
> We also have access to 300,000+ more items that we can special order for you via our suppliers.
> See the possibilities via our Brand & Category Sampling page (in the footer of this website).

> Then, Contact Us with any requests & we'll guide you to the BEST products for your need & budget.
THANK YOU FOR CHOOSING MUSIC INFUSION!
"A Place of Honesty, Integrity, and Kindness."