BRASS & WOODWIND A-23: John Packer JP251SWS Trumpet (Smith Watkins Collaboration) - Silver Plated Combo Pack (Item #102020)

MUSIC INFUSION chose JOHN PACKER (JP Musical Instruments) over ALL other Brass and Woodwind Instruments – & HERE'S WHY: 
We are extremely satisfied with the company's professionalism, integrity, and over 40 years of musical expertise.
Their quality and value are evident, as each model has been carefully developed by John Packer himself, ensuring only the BEST instruments bear his name.
They offer a WIDE range of instruments for personal, group, and marching band performance.
Popular with professional and amateur musicians alike, JOHN PACKER (JP Musical Instruments) has become a global brand - recognized in 45 countries.
---
The John Packer JP251SW Bb Trumpet has been selected as a 2018 Music Inc. Magazine "Product Excellence Award Winner" by retailers in the USA.

It's a perfect balance of high level performance at an attractive price. Although it is a popular choice for schools and students, the JP251SWS's versatility has seen use also on stage in professional settings, from Jools Holland's Rhythm and Blues Orchestra to various shows in London's West End.
UNIQUE BENEFITS:
The JP251SWS has been carefully designed in collaboration with Dr Richard Smith of Smith-Watkins to ensure the instrument benefits from the prestige of Smith-Watkins instruments. The excellent articulation and sound projection stem from the specially designed Smith-Watkins leadpipe, setting the JP251SWS apart from other intermediate level trumpets. Constructed from high grade 80:20 brass to ensure a bright tone, the JP251SWS also features monel piston valves and adjustable 1st and 3rd valve slides to assist on the tuning of the more difficult notes. Attractively designed, this instrument resembles a fully professional Smith-Watkins model.
---
DEMO VIDEO
---
INCLUDED:

The JP251SWS is supplied in a protective hard case with metal clasps, and comes with a JP 5C mouthpiece, bottle of Ultra Pure valve oil, and a maintenance guide to help you keep your instrument in top playing order.
MUSIC INFUSION also offers FREE SHIPPING on ALL John Packer Musical Instruments!
---
SPECIFICATIONS:

> Bell Size: Yellow Brass - 4.84"
> Valves: Piston 3
> Bore: Medium Large 0.459"
> Water Key: Lever 2
> Body: High Grade Brass
> Finish: Silver Plated
> Lyre Box: No
> Mouthpiece: JP 5C
> Leadpipe: Smith Watkins Design
> Instrument Weight: 2 lb 5 oz
> Instrument Weight with Case: 9 lb 13 oz

---
REVIEW:
"As we have come to expect from the Packer stable, the 251SW is well crafted, solidly built and beautifully finished. The 'one piece' rose brass bell comes with a standard flare and bell ring, there are Monel valves and a specially designed leadpipe by Smith-Watkins specifically developed to maximize the performance of this particular horn. Fitting the supplied 5C mouthpiece, the 251SW is free blowing and those Monel valves are super smooth - it's a breeze from the top right down to the bottom F sharp. And that purpose built leadpipe really does help. . . there's an amazing degree of freedom, allowing the player to shape their sound, bend notes etc . . . Easily driven, the 251SW offers plenty of power and has a good dynamic range. The sound is bright, with a lot of depth and body and there is a lovely sweet, warm tonality - further accentuated when we fitted our own 3C. There's really nothing that we didn't like about this horn." (Jazzwise Magazine) 
---
WARRANTY
All JP Instruments are covered by a comprehensive 2 year warranty against manufacturing defects. Please note this does not cover aesthetic or finish faults. For full terms & conditions visit the JP Musical Instruments website at www.jpmusicalinstruments.com/warranty
---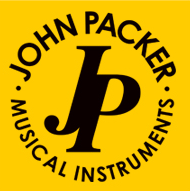 Contact MUSIC INFUSION for ANY John Packer product! JPMusicalInstruments.com

---
PLEASE NOTE: If you have a musical instrument instructor, please check with them on their personal recommendations for any needed Accessories & Instructional Materials. Then, Contact Us HERE so we can put together a quote on any requested item.

---
> We post our most popular proven products on our website to help remove the guesswork for you.
> We also have access to 300,000+ more items that we can special order for you via our suppliers.
> See the possibilities via our Brand & Category Sampling page (in the footer of this website).

> Then, Contact Us with any requests & we'll guide you to the BEST products for your need & budget.
THANK YOU FOR CHOOSING MUSIC INFUSION!
"A Place of Honesty, Integrity, and Kindness."