DRUMS A-07: Natal 5-Piece Drum Set Combo Pack - Silver (Item #K-DN-UF22-SI)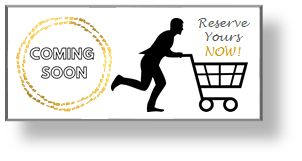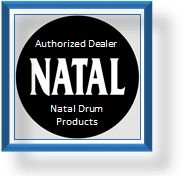 Natal Offers a Complete "All-in-One" Combo Pack that's the Perfect First Step for Any Drummer!

The Natal DNA Drum Set offers professional features like the Natal teardrop lugs (laser engraved with Natal's Iconic Sun logo), professional tom and floor tom holders, and ball and socket tom arms that do not penetrate tom shells.
DEMO VIDEO (Listen with earphones to get the most authentic representation.)

(NOTE: Since the 2017 filming of the above video, there has been a price increase from the distributor on these Natal drumsets.)

FEATURES:
5-Piece Shells (Poplar)
22" x 18" Bass Drum, 16" x 16" Floor Tom, 10" x 8" & 12" x 9" Toms, 14" x 5.5" Snare
Complete Hardware Pack (including Bass Pedal)
Natal Teardrop Lugs (Laser Engraved with Natal's Iconic Sun Logo)
Ball and Socket Tom Arms
Natal Arcadia Tom mounts, Wing Nuts, and Floor Tom Mounts.
Cymbal Pack
Drum Throne
1 Set of Sticks
---
GET INSTRUCTIONAL MATERIALS > > > HERE.

---
> We post our most popular proven products on our website to help remove the guesswork for you.

> We also have access to 300,000+ more items that we can special order for you via our suppliers.
> See the possibilities via our Brand & Category Sampling page (in the footer of this website).

> Then, Contact Us with any requests & we'll guide you to the BEST products for your need & budget.
THANK YOU FOR CHOOSING MUSIC INFUSION!
"A Place of Honesty, Integrity, and Kindness."