GUITAR A-20: Cort "Easy-Play" 7/8th-Size Dreadnought Style Acoustic Guitar (Item #EARTH50OP-U)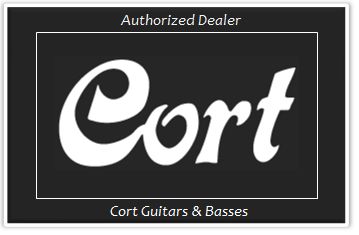 Cort asked guitarists what their biggest learning obstacles were. Answers ranged from learning difficult hand mechanics - to painful fingertips - to overall instrument size, weight, and cost. Cort took these problems to their design team and challenged them to find a total-guitar solution. RESULT: Cort "Easy-Play" Guitars!

---
DEMO VIDEO. (Listen with Headphones for the most authentic sound.)


EASIER TO FRET
Cort shortened the scale length on their Easy-Play guitars to lessen the tension on the strings. Then they swapped out the strings for lighter weight ones, and developed a custom action setup to get the strings closer to the frets. This combination of enhancements makes the strings easier to press down when making notes and chords and takes the pressure off of your hard-working fingertips so you can keep learning with less pain.

---
EASIER TO CHORD

Chords are the building blocks of music, and playing things correctly with the right fingering from the very beginning will set you up with a strong foundation. Cort shortened the scale length on their Easy-Play guitars from a traditional 25.5" scale length to 24.75". This minimal change makes all the difference for your hands. It reduces the distance between each fret just enough to help you better reach and master every chord from an A major to that dreaded F major barre chord.
---
EASIER TO HOLD

Cort Easy-Play guitars are all about comfort. They made the body shape and depth smaller than a typical acoustic, which makes it easier to hold. They also designed the neck profile for maximum comfort. But it's not just about how it feels when you hold it.

---
PRO-LEVEL FEATURES
A SOLID SPRUCE TOP is featured on this "Easy-Play" Earth50 7/8-Size Dreadnought model.

The OPEN PORE FINISH not only enhances the resonance of the woods, but it also reduces the weight of the guitar for improved playability.
The SCOOPED BRIDGE enhances sustain with greater string angle from the saddle to the body, while reducing tension on the strings across the neck - resulting in less finger fatigue and improved playability.
---
EASY-PLAY EARTH50 SPECIFICATIONS
BODY: 7/8-Size Dreadnought
TOP: Solid Spruce
BACK & SIDES: Mahogany
NECK: Mahogany
SCALE: 24.75"
TUNERS: Diecast
ROSETTE: Brown etched
STRINGS: Light gauge coated strings
NUT WIDTH: 43mm

BRACING: Advanced X-Bracing
FINISH: Open pore finish
---
WARRANTY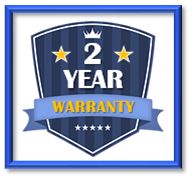 ---
Don't Forget to ADD Other Great Accessories HERE
.
---
Choose the BEST Instructional Materials HERE
.
---


Since 2005, Music Infusion customers know they can trust the QUALITY & VALUE of the hundreds of Music & Pro Audio items available for purchase on our website.

We ALSO offer access to 700+ BRANDS representing an ADDITIONAL 300,000+ Music & Pro Audio Products!

See a sampling of the "Music & Pro Audio Brands" and submit any special requests HERE - and we'll be honored to do all the HUNTING & DEAL-MAKING for you!

Many prices BELOW what you'll see on other "big box" store websites!
THANK YOU FOR CHOOSING MUSIC INFUSION!
"A Place of Honesty, Integrity, and Kindness."