GUITAR AC-21: Essential Guitar String-Changer Tools Combo Pack by D'Addario (Item #EGSCT-PAK)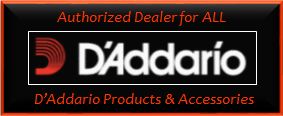 Music Infusion is an authorized Dealer for ALL D'Addario Branded Products!
---
To help make string-changing easier & more enjoyable, Music Infusion has put together this combo pack of ESSENTIAL D'Addario quality products . . . 
---
INCLUDES:

D'Addario Pro-Winder String Winder, Clipper, & Bridge Pin Puller   
Unlike ordinary peg winders, the patented Pro-Winder is a high-quality peg winder with a built-in clipper, bridge pin puller and string stretcher. The Pro-Winder is designed to fit virtually all guitars, banjos, and mandolins. Ergonomically designed with durable hardened steel wire cutters, the Pro-Winder is the ultimate all-in-one restringing tool. Keep one in every case! 
VIEW DEMO VIDEO HERE:
---
D'Addario Headstand  
The D'Addario Headstand provides secure support to guitars and basses for hassle free string changes and instrument maintenance. The compact design folds up for easy storage and the soft, over molded contact points will not damage instrument finishes. The compact size and collapsibility allow you to store the Headstand in your case, so it's there whenever you need it.
Product Dimensions (folded): 5.25" x 1.18". Product Dimensions (standing): 5" x 4.25". (Not intended for use with Banjos and Mandolins.)
VIEW DEMO VIDEO HERE:
---
HOW TO RESTRING AN ACOUSTIC GUITAR: 
---
HOW TO CHANGE STRINGS ON AN ELECTRIC GUITAR:

---
HOW TO CHANGE STRINGS ON A CLASSICAL GUITAR:

---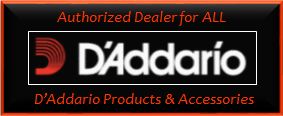 MUSIC INFUSION IS AN AUTHORIZED DEALER FOR ALL D'ADDARIO BRANDED PRODUCTS!

Contact us HERE with ANY special requests!

---
> We post our most popular proven products on our website to help remove the guesswork for you.
> We also have access to 300,000+ more items that we can special order for you via our suppliers.
> See the possibilities via our Brand & Category Sampling page (in the footer of this website).

> Then, Contact Us with any requests & we'll guide you to the BEST products for your need & budget.
THANK YOU FOR CHOOSING MUSIC INFUSION!
"A Place of Honesty, Integrity, and Kindness."