UKULELE COMBO PACK 1: Kala Learn To Play Color Chord Soprano Ukulele Combo Pack (Item #KALA-LTP-SCC)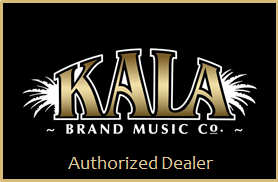 We chose KALA Brand Ukuleles over ALL others because of their great company values, their superior instrument quality, and their vast number of ukulele choices. In our opinion, KALA is the BEST!

---
Kala's Color Chord Ukulele Starter Kit Will Have You Playing Songs Right Away!
You'll learn 4 Color Chords that will have you playing 100s of songs in no time. There are three ways to learn: you can use the Kala Ukulele app, our online lessons, or the quick start guide included in the pack. Simply follow the arrows to success to start playing songs today.

The Kala Color Chord Ukulele Starter Kit Includes:

> Kala Soprano Color Chord Ukulele
> Color Chord Logo Tote Bag
> Free Kala Ukulele App with Tuner
> Free Online Lessons with Emily Arrow
> Quick Start Booklet

Get the FREE Kala App

The Kala Ukulele App comes with tutorials and lessons using the 4 Color Chords, a Free tuner, and over 100 Free songs. You can expand your library of chords up to 11 whenever you're ready for a new challenge. Simple and easy to use, the Kala App includes everything you'll need to start playing songs on the ukulele today! Use the Kala Ukulele App on your phone, tablet, or computer.

SPECS:

> SIZE: Soprano
> TOP: ABS Composite
> BACK & SIDES: ABS Composite
> BINDING: NA
> FINISH: Matte
> NECK: ABS Composite
> FINGERBOARD: ABS Composite
> NUT & SADDLE: ABS Composite
> HEADSTOCK: Standard
> STRINGS: Aquila Super Nylgut®
> ELECTRONICS: N/A

MEASUREMENTS:

Scale Length: 13.75 inches, Overall Instrument Length: 21 inches, Body Length: 9.25 inches, Number of frets: 12, Width at upper bout: 4.875 inches, Width at lower bout: 6.25 inches, Width at waist: 3.75 inches, Body Depth: 2.25 inches, Fingerboard width at nut: 1.375 inches, Fingerboard width at neck/body joint: 1.625 inches.
---
TAKE YOUR UKULELE LEARNING ADVENTURE TO THE NEXT LEVEL!
We
HIGHLY
recommend
"Jake Shimabukuro Teaches Ukulele Lessons Book with Online Video"
HERE
.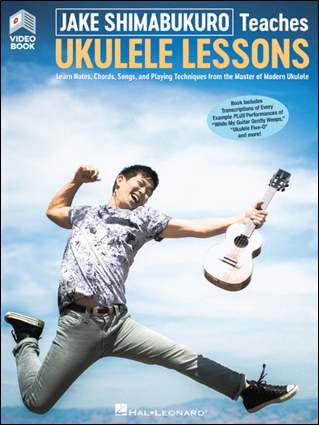 ---
GET UKULELE ACCESSORIES HERE!

---
> We post our most popular proven products on our website to help remove the guesswork for you.
> We also have access to 300,000+ more items that we can special order for you via our suppliers.
> See the possibilities via our Brand & Category Sampling page (in the footer of this website).

> Then, Contact Us with any requests & we'll guide you to the BEST products for your need & budget.
THANK YOU FOR CHOOSING MUSIC INFUSION!
"A Place of Honesty, Integrity, and Kindness."