UKULELE COMBO PACK 5: Kala Ukadelic USA Soprano Ukulele with Tote Bag (Item #KA-SU-USA)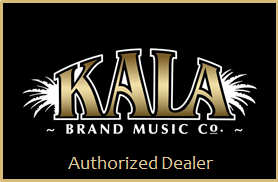 We chose KALA Brand Ukuleles over ALL others because of their great company values, their superior instrument quality, and their vast number of ukulele choices. In our opinion, KALA is the BEST!

---
The Kala Ukadelics are fun designs, easy to clean, and you can take them anywhere. They remain as affordable and versatile as ever - ready for any jam session or adventure.

The "USA" model artwork was done by J. Charles Holt, who was given his first ukulele by his wife while in Hawaii for their wedding. He has been playing ever since and was inspired to make this design.

FEATURES:
> Custom Artwork Top
> Durable
> Water-resistant
> Easy to Clean
> Excellent for School Programs
> ABS Composite Plastic
> Nickel-plated Open Gear Tuners
> Mini Quick Start Guide
> Custom Logo Tote Bag

SPECS:

> SIZE: Soprano
> TOP: Composite
> BACK & SIDES: Composite
> BINDING: NA
> FINISH: Matte
> NECK: Composite
> FINGERBOARD: Composite
> NUT & SADDLE: Composite
> HEADSTOCK: Standard
> STRINGS: Aquila Super Nylgut®
> ELECTRONICS: N/A

MEASUREMENTS:

Scale Length: 13.75 inches, Overall Instrument Length: 21 inches, Body Length: 9.25 inches, Number of frets: 12, Width at upper bout: 4.875 inches, Width at lower bout: 6.25 inches, Width at waist: 3.75 inches, Body Depth: 2.25 inches, Fingerboard width at nut: 1.375 inches, Fingerboard width at neck/body joint: 1.625 inches.

---
TAKE YOUR UKULELE LEARNING ADVENTURE TO THE NEXT LEVEL!
We
HIGHLY
recommend
"Jake Shimabukuro Teaches Ukulele Lessons Book with Online Video"
HERE
.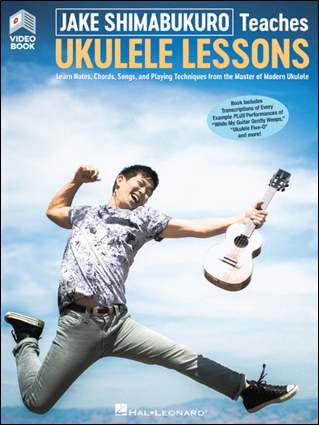 ---
> We post our most popular proven products on our website to help remove the guesswork for you.
> We also have access to 300,000+ more items that we can special order for you via our suppliers.
> See the possibilities via our Brand & Category Sampling page (in the footer of this website).

> Then, Contact Us with any requests & we'll guide you to the BEST products for your need & budget.
THANK YOU FOR CHOOSING MUSIC INFUSION!
"A Place of Honesty, Integrity, and Kindness."