KEYBOARD AC-02: Quik Lok Double-X Style Keyboard Stand (Item #T-20BK-U)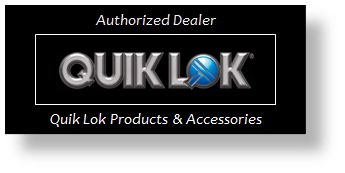 We HIGHLY recommend an adjustable-height keyboard stand to properly play the keyboard!

The Quik Lok T-20BK is the BEST Double-X Style Keyboard Stand because it features the MOST flexibility in height adjustments - from the lowest low to the highest high! PERFECT for sitting down to practice AND standing up to perform! Super EASY to adjust, too!
---
Quik Lok T-20BK Keyboard Stand Features
The T-20BK features the "Dino-Bite" locking system that insures tight, non-slip height adjustments. The "Dino-Bite" system uses 2 steel disks with interlocking teeth that are tightened together. Adjustments are made easily by simply loosening the center knob, adjusting the stand to desired height position and then re-tightening the knob. 
All T-20BK stands are solidly constructed with high-grade steel and computer-welded joints for consistent high-quality and years of reliability. 
Load capacity: 180 lbs.
---
MUSIC INFUSION has access to ALL Quik Lok Brand Products! Contact us HERE with ANY special requests!

---
> We post our most popular proven products on our website to help remove the guesswork for you.
> We also have access to 300,000+ more items that we can special order for you via our suppliers.
> See the possibilities via our Brand & Category Sampling page (in the footer of this website).

> Then, Contact Us with any requests & we'll guide you to the BEST products for your need & budget.
THANK YOU FOR CHOOSING MUSIC INFUSION!
"A Place of Honesty, Integrity, and Kindness."