KEYBOARD-PIANO AC-05: Quik Lok Single-X Style Keyboard Stand (Item #T-10BK)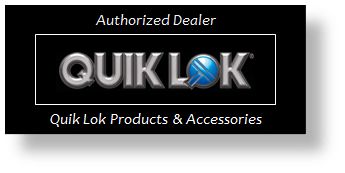 This Product is a MUSIC INFUSION "TOP CHOICE" for a Keyboard Stand!

We HIGHLY recommend an adjustable-height keyboard stand to properly play the keyboard!

The Quik Lok T-10BK is the BEST Single-X Style Keyboard Stand because it features the MOST flexibility in height adjustments. PERFECT for the most ergonomically correct positions for playing the keyboard sitting down to practice and perform! Super EASY to adjust, too!
---
Quik Lok T-10BK Keyboard Stand Features
The T-10BK features the "Dino-Bite" locking system that insures tight, non-slip height adjustments. The "Dino-Bite" system uses 2 steel disks with interlocking teeth that are tightened together. Adjustments are made easily by simply loosening the center knob, adjusting the stand to desired height position and then re-tightening the knob. 
All T-10BK stands are solidly constructed with high-grade steel and computer-welded joints for consistent high-quality and years of reliability. 
Load capacity: 160 lbs.
---
MUSIC INFUSION has access to ALL Quik Lok Brand Products! Contact us HERE with ANY special requests!

---
> We post our most popular proven products on our website to help remove the guesswork for you.
> We also have access to 300,000+ more items that we can special order for you via our suppliers.
> See the possibilities via our Brand & Category Sampling page (in the footer of this website).

> Then, Contact Us with any requests & we'll guide you to the BEST products for your need & budget.
THANK YOU FOR CHOOSING MUSIC INFUSION!
"A Place of Honesty, Integrity, and Kindness."