KEYBOARD-PIANO AC-09: Quik Lok Rapid Set-up Musician's Seat (Item #BZ-7)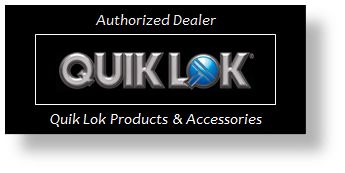 Quik Lok Products are a Music Infusion TOP CHOICE for Keyboard Accessories!

Having an adjustable-height keyboard bench is vital to be able to properly play the keyboard! We chose the Quik Lok product over all else because of their superior quality, as well as how LOW the bench can be set. (An IMPORTANT feature for younger players and those who prefer multiple height settings!)
---
Quik Lok BZ-7 Rapid Set-up Musician's Seat Features

Great for keyboardists, guitarists, woodwind and brasswind players, singers or any seated musician applications! An excellent choice for the wide range of seat heights - SEVEN settings!
Specifications

> Seat cushion dimensions: 12.4" deep x 16.3" wide
> Thickness: 2.36"
> Height positions: 7 settings from 17.9" to 25"

> Frame width 19"

> Frame depth 12.8"

> Weight capacity: 250 lbs

> Weight: 18.9 lbs
---
MUSIC INFUSION has access to ALL Quik Lok Brand Products! Contact us HERE with ANY special requests!

---
> We post our most popular proven products to remove the guesswork for you.
> We also have access to 300,000+ via our suppliers for FAST "Special Ordering".
> View the "Brand & Category Sampling" page found in the footer of our site. Then,

> Call us with ANY requests & we'll guide you to the BEST products for your budget.
THANK YOU FOR CHOOSING MUSIC INFUSION!
"A Place of Honesty, Integrity, and Kindness."