MICROPHONE A-09: Sennheiser Evolution EW 100 G4-935-S Wireless Vocal Set (Item #EW 100 G4-935-S)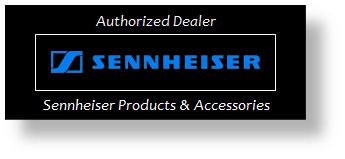 SENNHEISER EVOLUTION WIRELESS G4: The fourth generation Evolution Wireless series makes professional wireless technology even more simple, flexible and reliable.
WHICH SENNHEISER WIRELESS SYSTEM IS BEST FOR YOUR VENUE? . . .
Now even more simple, flexible and reliable, the G4 100 series has become the first choice for both sound designers and occasional users because of its simple operating concept and because the system makes no compromises in terms of live sound.
SPECIAL PROMO PRICE EXPIRES 12-31-20. LIMITED SUPPLY - ORDER NOW!

The Sennheiser EW 100 G4-935-S is a rugged all-in-one wireless system for singers and presenters. The set consists of 1 SKM 100 G4-S handheld with mute switch, 1 MMD 935-1 capsule (cardioid, dynamic), 1 EM 100 G4 rackmount receiver, 1 rack kit, 1 RJ10 linking cable and 1 mic clip.
---
KEY FEATURES

Engineered for professional live sound: Rugged all-in-one wireless system for singers and presenters.
State-of-the-art live sound featuring Sennheiser's renowned e 935 capsule on a lightweight aluminum transmitter with integrated mute switch
True diversity half-rack receiver in a full-metal housing with intuitive LCD display for full control
Easy and flexible wireless synchronization between transmitter and receiver via infrared
Fast frequency allocation for up to 12 receivers via new linking functionality
Up to 20 compatible channels
Up to 42 MHz bandwidth with 1680 selectable frequencies, fully tunable in a stable UHF range
Transmission Range: up to 100 meters / 300 feet
High RF output power (up to 30 mW) depending on country regulations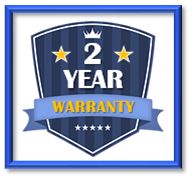 ---
COMPLETE SPECIFICATIONS HERE.

---
WHAT'S IN THE BOX
EM 100 G4 true diversity receiver
SKM 100 G4-S handheld transmitter
MMD 935-1 microphone head (935-S variants only)
Rackmount set
MZQ 1 microphone clamp
Power supply
2 AA batteries
2 rod antennas
RJ 10 cable
Quick guide
Safety guide
Manufacturer declaration sheet
Frequency supplement sheet
---
MUSIC INFUSION has access to ALL Sennheiser Brand Products! Contact us HERE with ANY special requests!

---
> We post our most popular proven products on our website to help remove the guesswork for you.
> We also have access to 300,000+ more items that we can special order for you via our suppliers.
> See the possibilities via our Brand & Category Sampling page (in the footer of this website).

> Then, Contact Us with any requests & we'll guide you to the BEST products for your need & budget.
THANK YOU FOR CHOOSING MUSIC INFUSION!
"A Place of Honesty, Integrity, and Kindness."