UKULELE AC-02: Shubb L9 Lite Capo for Ukulele - Silver (Item #L9-Silver)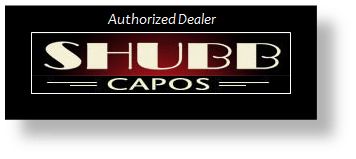 "Nothing but a Shubb will do" for the Musician who is Serious about Quality & Intonation!
---
Shubb Capos have been the brand of choice for millions of musicians worldwide! 
SHUBB offers a unique over-center locking mechanism that provides an unrivalled combination of power, speed, accuracy and ease of use. One smooth flip of the lever locks it securely in place, and removes it just as quickly.
And the Shubb capo is BY FAR the BEST at not creating tuning problems. Its soft, resilient rubber is specially designed to work just like a fingertip, so it doesn't bend the strings over the frets. Its closing action is just like your hand, so it doesn't pull the string off center. As a result, no re-tuning is necessary!
Fits Soprano, Concert, & Tenor-Size Ukuleles.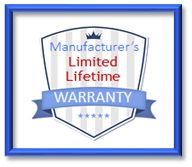 ---
LEARN MORE ABOUT SHUBB CAPOS FOR GUITAR & MORE HERE:
---
> We post our most popular proven products on our website to help remove the guesswork for you.
> We also have access to 300,000+ more items that we can special order for you via our suppliers.
> See the possibilities via our Brand & Category Sampling page (in the footer of this website).

> Then, Contact Us with any requests & we'll guide you to the BEST products for your need & budget.
THANK YOU FOR CHOOSING MUSIC INFUSION!
"A Place of Honesty, Integrity, and Kindness."