UKULELE ACCESSORIES COMBO PACK 1: Capo, Strap, and Strings (Item #UKE-AC-PAK1)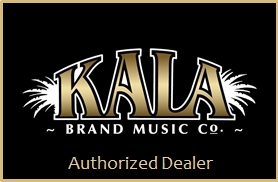 Our Ukulele Accessories Combo Pack 1 is a Great Way to Get the Most Common Accessories in One Convenient Pack!
INCLUDES:

> KALA K-CAPO-RD Ukulele Capo in Red.
Having a capo handy will make it easy to play in various keys utilizing basic chord configurations.
> KALA K-CSTP-RD Nylon Classical Ukulele Strap with Red Collar.
No strap button? No problem!
Step 1. Loop the large portion over your head.
Step 2. Loop the clip under your uke.
Step 3. Latch the clip to the bottom of the soundhole.
Step 4. Adjust the straps to the most comfortable length.

Step 5. Smile and strum!
> AQUILA AQ-SNG Super Nylgut® Ukulele Strings.
One of the reasons KALA Ukuleles sound so good!
---
> We post our most popular proven products on our website to help remove the guesswork for you.
> We also have access to 300,000+ more items that we can special order for you via our suppliers.
> See the possibilities via our Brand & Category Sampling page (in the footer of this website).

> Then, Contact Us with any requests & we'll guide you to the BEST products for your need & budget.
THANK YOU FOR CHOOSING MUSIC INFUSION!
"A Place of Honesty, Integrity, and Kindness."