AUDIO A-08: BOSE® F1® Powered Subwoofer (Item #183815)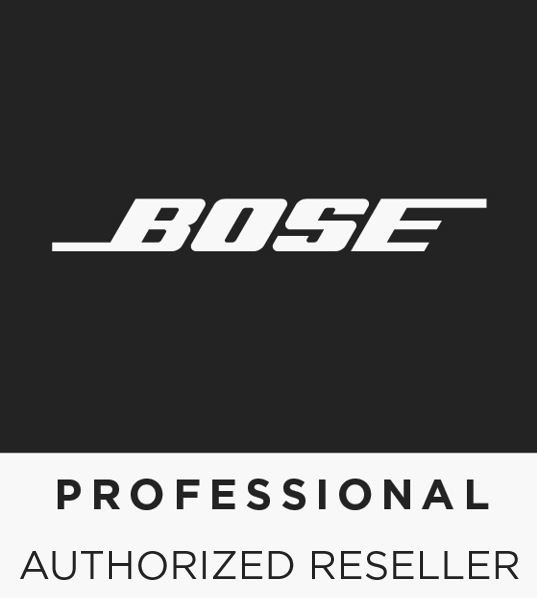 ---
BOSE® Professional Portable PA systems use proprietary technologies to provide best-in-class sound coverage and portability for nearly any performer or application. Their unique designs feature higher vocal projection and clarity, stronger output levels over distance, and consistent coverage and tonal balance throughout the venue.

---
The BOSE® F1® Powered Subwoofer is a 1000-watt marvel that has 2 high-excursion 10" drivers & packs all the performance of a larger bass box into a more compact design. Includes a built-in mounting stand for the Bose® F1® Model 812.
---
FOR COMPLETE DETAILS, PHOTOS, & VIDEOS - CLICK HERE
---
TESTIMONIALS:
"All of us were impressed with the coverage. Minimal EQ. I had to work a lot harder on other systems to get the same result. The subs had big sound, tight, focused. That's remarkable!" (Patrick Murray, Front of House Engineer for Miles Davis - Santana)

"Really smooth right out of the box! The low end was substantial. There's nothing else portable out there that gives the sound reinforcement like these!" (Tony Lentini, Front of House Engineer for Skid Row)
---
> We post our most popular proven products on our website to help remove the guesswork for you.
> We also have access to 300,000+ more items that we can special order for you via our suppliers.
> See the possibilities via our Brand & Category Sampling page (in the footer of this website).

> Then, Contact Us with any requests & we'll guide you to the BEST products for your need & budget.
THANK YOU FOR CHOOSING MUSIC INFUSION!
"A Place of Honesty, Integrity, and Kindness."